Townhouses in dubai for sale
Luxury Townhomes in Dubai: Prime Locations, Unique Designs, and European Style
Dubai, a city known for its extravagance and cutting-edge architecture, has become a global destination for luxury real estate. With a diverse range of properties, including stunning townhomes, it's no wonder that investors and homebuyers alike are flocking to Dubai. In this guide, we delve into the townhouse market in Dubai, exploring prime locations, unique designs, and European-style offerings. We also highlight GAMMA, a partner for luxury properties in the city, and present some key statistics.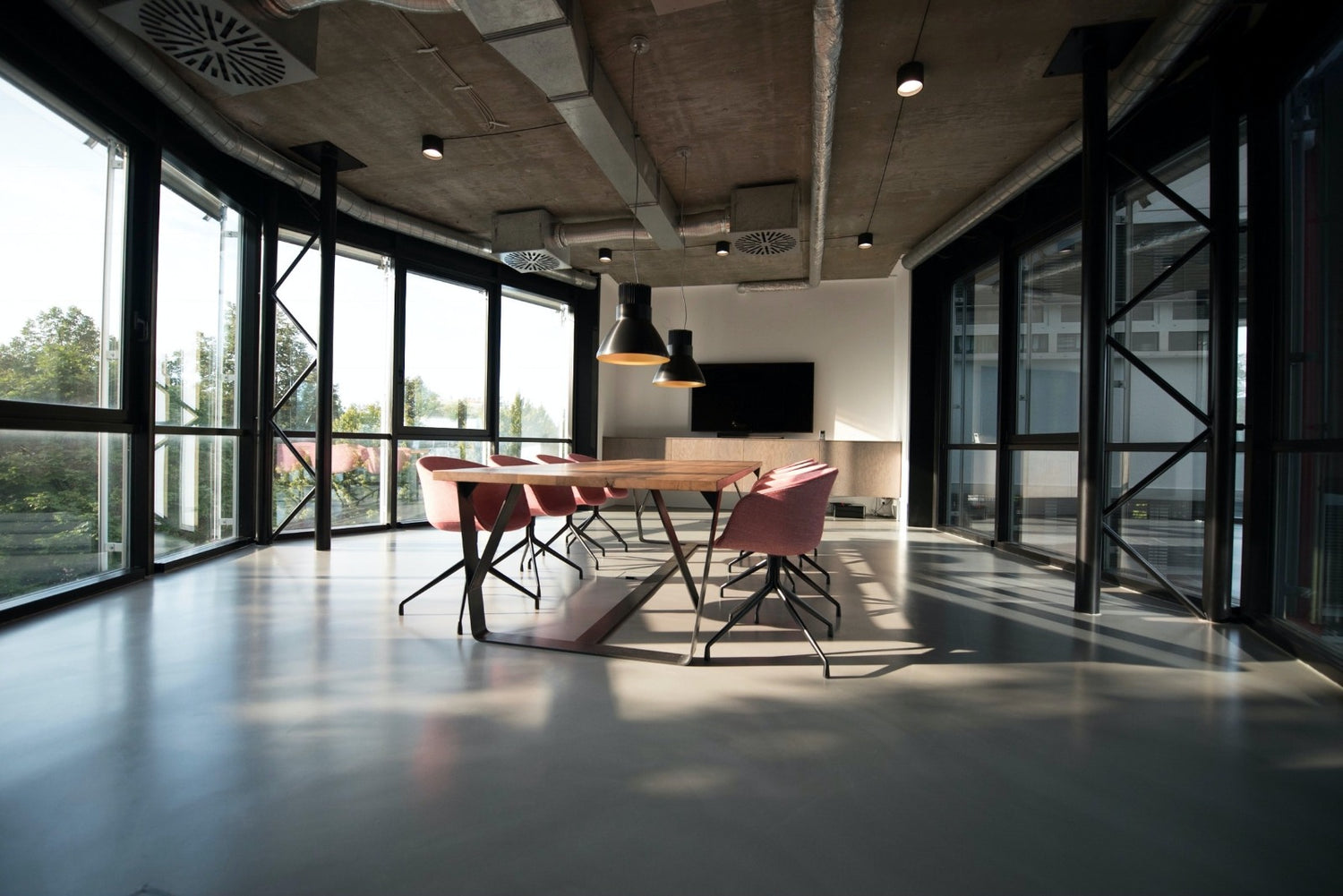 The Growing Market for Townhomes in Dubai
As Dubai's real estate market continues to flourish, so too does the demand for luxury townhomes. These properties offer an ideal blend of space, privacy, and community living, making them a popular choice for families and professionals alike. Recent statistics indicate a steady increase in townhome sales in Dubai, reflecting the city's growing preference for this property type.
Discover a new standard of luxurious living in Dubai with our exceptional range of contemporary luxury townhomes for sale. Gamma Real Estate brings you a collection of meticulously crafted townhouses that exemplify modern aesthetics, functional design, and unparalleled quality. From the moment you step into our properties, you'll experience the embodiment of opulence and sophistication. Let's delve into the details of what sets our townhomes apart and how they promise a luxurious lifestyle.
What is the quality of our contemporary luxury townhomes for sale?
Intelligent Design

Our townhomes exemplify intelligent design, where form marries function seamlessly. From the moment you step into your new abode, you're greeted by thoughtfully curated spaces that elevate your everyday living experience.

Sustainable Living

Our commitment to sustainability is etched into every aspect of our townhouses. We integrate energy-efficient systems, green spaces, and eco-friendly materials, ensuring that your luxury lifestyle doesn't compromise the health of the planet.

Cutting-Edge Features

Imagine a home where technology anticipates your needs. Our townhouses feature cutting-edge smart home systems that provide convenience, security, and energy efficiency at your fingertips.
Community Features of Contemporary Townhomes in Dubai
Recreational Spaces

Immerse yourself in leisure with access to community pools, well-equipped fitness centers, and serene parks. Stay active, socialize, and relax right within your neighborhood.
Retail and Dining

Indulge in a world of culinary delights and shopping adventures. Many of our townhome communities boast retail spaces that bring convenience and luxury right to your doorstep.
Cultural Enclaves

Experience Dubai's rich cultural scene with nearby theaters, art galleries, and entertainment hubs. Immerse yourself in the city's dynamic cultural tapestry.
Education and Healthcare

Our townhome communities are strategically located near top educational institutions and healthcare facilities, ensuring that every aspect of your family's needs is met.
Gated Security

Enjoy peace of mind with 24/7 gated security, advanced surveillance systems, and controlled access points. Your safety is our top priority.
GAMMA: Your Partner for Luxury Townhomes in Dubai
With a reputation for excellence and a commitment to customer satisfaction, GAMMA is a leading partner for luxury properties in Dubai. Their team of experts will guide you through the process of finding and purchasing the perfect townhome to suit your needs and lifestyle. By collaborating with GAMMA, you can expect:
Exclusive access to prime properties

GAMMA's extensive network and industry knowledge ensure that you'll have access to the most desirable townhomes in Dubai.

Personalized service

GAMMA's dedicated team will work closely with you to understand your requirements and find the perfect townhome for your lifestyle.

Expert guidance

From navigating the local real estate market to securing financing, GAMMA's experts will be by your side every step of the way.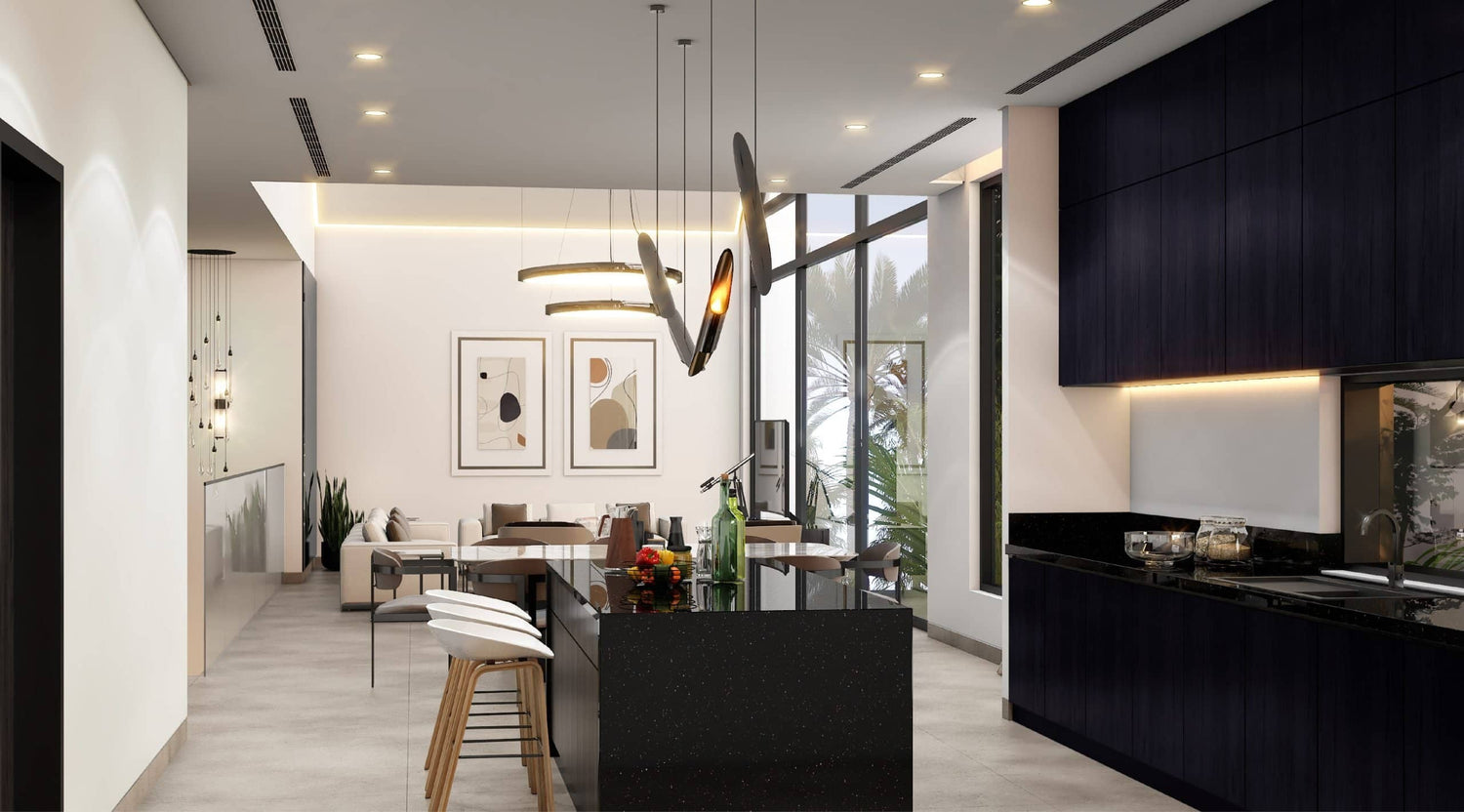 Interested in Exploring More Townhouse Projects? Contact Us Today!
If you are eager to discover more luxurious townhouse projects in Dubai, don't hesitate to get in touch with us. Our team of real estate experts is ready to guide you through the city's most exclusive townhome offerings. Contact us today and let us help you find the perfect townhouse to suit your lifestyle and preferences.
Prime Locations for Townhomes in Dubai
Dubai's luxury townhomes are often situated in prime locations, offering convenient access to amenities, attractions, and business hubs. Some of the most sought-after areas for townhomes in Dubai include:
Arabian Ranches: Known for its tranquil setting and lush greenery, Arabian Ranches is a popular choice for families seeking a suburban lifestyle.
Palm Jumeirah: This iconic man-made island is home to luxurious townhomes with private beaches and stunning sea views.
Jumeirah Golf Estates: Golf enthusiasts will appreciate the luxury townhomes located within this prestigious golf community.
The Springs: Offering a peaceful, family-friendly environment, The Springs is a popular choice for townhome buyers.
Unique Designs and European Style in Dubai's Luxury Townhomes
Dubai's luxury townhomes often showcase unique designs, with a focus on modern architecture and high-quality finishes. In addition, many townhomes in the city incorporate European design elements, providing a sophisticated and elegant touch. These stylish properties boast spacious interiors, private gardens, and state-of-the-art facilities.
GAMMA, a trusted partner for luxury properties in Dubai, offers an exceptional range of townhomes with unique designs and European flair. Their portfolio includes properties in prime locations, ensuring that buyers have access to the best that Dubai has to offer.
Key Statistics and Trends in Dubai's Townhome Market
As interest in townhomes in Dubai continues to grow, several key statistics and trends have emerged:
Increasing sales: Townhome sales in Dubai have experienced consistent growth, reflecting the city's strong real estate market.
Price stability: Despite fluctuations in the broader real.
FAQs
What is the price range of the luxury townhomes for sale?

The price range of our contemporary luxury townhomes varies based on factors such as location, size, and specific features. On average, these luxury townhomes start from $1.5 million and can go up to $3 million, depending on your customization preferences and the neighborhood you choose.
What are the features of the luxury townhomes for sale?

Our luxury townhomes offer a plethora of features that define modern living at its finest. These include open-concept layouts, high-end finishes, integrated smart home technology, private outdoor spaces, and access to community amenities such as swimming pools, fitness centers, and parks.
What are the average dimensions of the townhomes?

The dimensions of our luxury townhomes vary to cater to different preferences and requirements. Our 2-bedroom townhomes offer generous living spaces starting from approximately 1,800 square feet, while our 3-bedroom options provide even more room for families, starting from around 2,200 square feet.
What is the square footage of the townhomes?

The square footage of our luxury townhomes ranges depending on the layout and configuration. Our 2-bedroom townhomes typically start from approximately 1,800 square feet, while our 3-bedroom options offer larger living spaces, starting from around 2,200 square feet.
Are there ready townhouses for sale in Dubai?

Yes, we offer ready-to-move-in luxury townhomes for sale in Dubai. These properties are designed to offer immediate comfort and convenience to buyers who are eager to settle into their new homes without delay.
Are there 2-bedroom townhouses for sale in Dubai?

Absolutely, we have a selection of elegant 2-bedroom townhouses for sale in Dubai. These townhomes are designed to provide a perfect blend of comfort and style for individuals and small families.
Are there 3-bedroom townhouses for sale in Dubai?

Indeed, our range includes exquisite 3-bedroom townhouses for sale in Dubai. These properties cater to larger families or those who desire additional space for guests, home offices, or hobbies.
Are off-plan townhouses available for sale in Dubai?

Yes, we also offer off-plan luxury townhouses for sale in Dubai. Investing in an off-plan property allows you to secure a remarkable home at a competitive price before it's completed. It's a great option for those looking to capitalize on future market appreciation.

Gamma Real Estate proudly presents a new dimension of luxury townhomes for sale that epitomize sophistication, comfort, and contemporary design. Explore the possibilities of refined living by booking an appointment with us today. Witness the transformation through our smile gallery pictures that showcase the before and after, and make an informed choice for your dream home.
Choosing a selection results in a full page refresh.
Opens in a new window.