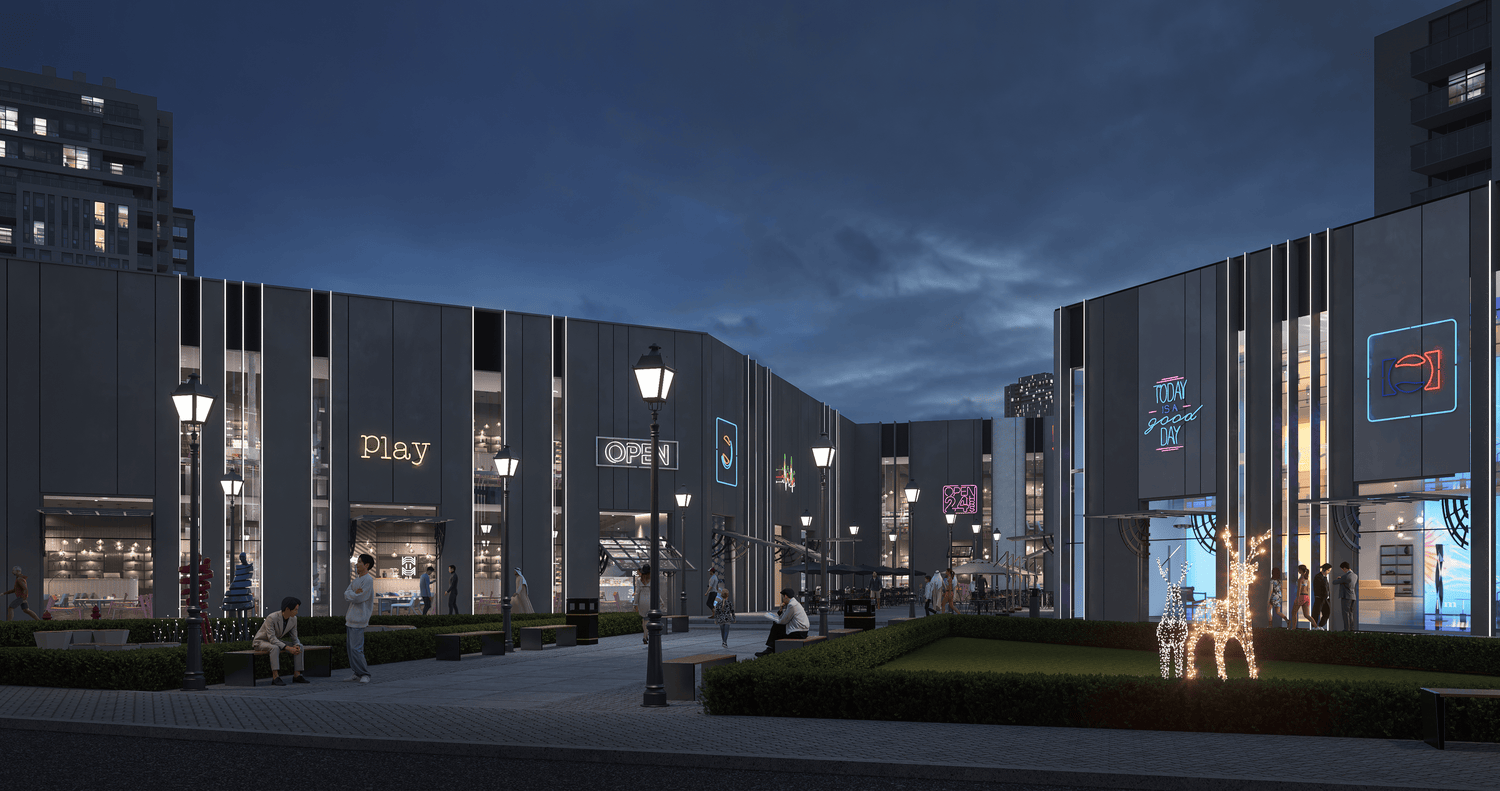 Commercial for Lease
Are you in search of prime commercial properties for lease in Dubai? Look no further! GAMMA Real Estate offers an exceptional array of commercial spaces catering to diverse business needs. Whether you're a budding entrepreneur, a growing startup, or an established corporation, our extensive commercial real estate portfolio for lease in Dubai has something to offer everyone.
Types of Commercial Properties Available for Rent in Dubai
When choosing the right commercial property for lease in Dubai, understand your options. At GAMMA Real Estate, we provide various commercial properties designed to suit various business requirements. Here's a detailed breakdown of our offerings:
Office Spaces

Gamma Real Estate provides a diverse selection of office spaces that cater to the specific requirements of your business. Whether you need a compact office for a start-up or a sprawling workspace for a multinational corporation, we have you covered. Our office spaces are equipped with state-of-the-art facilities, ensuring a conducive environment for productivity. With flexible layouts and modern amenities, you can create the perfect professional setting for your team.

Retail Spaces

Our portfolio includes prime retail spaces strategically located across Dubai for those venturing into the retail sector. These spaces are designed to attract foot traffic, making them ideal for boutiques, showrooms, and brand outlets. With Gamma Real Estate, your retail business can thrive in Dubai's bustling market. Showcase your products in a vibrant and high-visibility environment that draws in customers from all around.

Industrial and Warehouse Spaces

Dubai's strategic position as a global trade hub makes it imperative for businesses to access top-notch industrial and warehouse spaces. Gamma Real Estate offers a range of options, from industrial parks to spacious warehouses, ensuring seamless logistics and operations. Our industrial and warehouse spaces are designed to efficiently accommodate your storage and distribution needs.
Commercial Plazas and Complexes

Our commercial plazas and complexes provide the ideal solution for businesses seeking a prominent presence in Dubai's commercial districts. These spaces offer a mix of offices, retail outlets, and dining options, creating vibrant hubs that attract professionals and shoppers. Join a dynamic community of businesses in these bustling plazas and complexes, where collaboration and growth opportunities abound.

Specialized Spaces

Gamma Real Estate goes the extra mile by offering specialized spaces for niche businesses. Whether in the healthcare, education, or entertainment sector, our team can help you find a space that aligns with your unique needs. Tailored to meet the specific demands of your industry, our specialized spaces provide the perfect backdrop for your vision to flourish.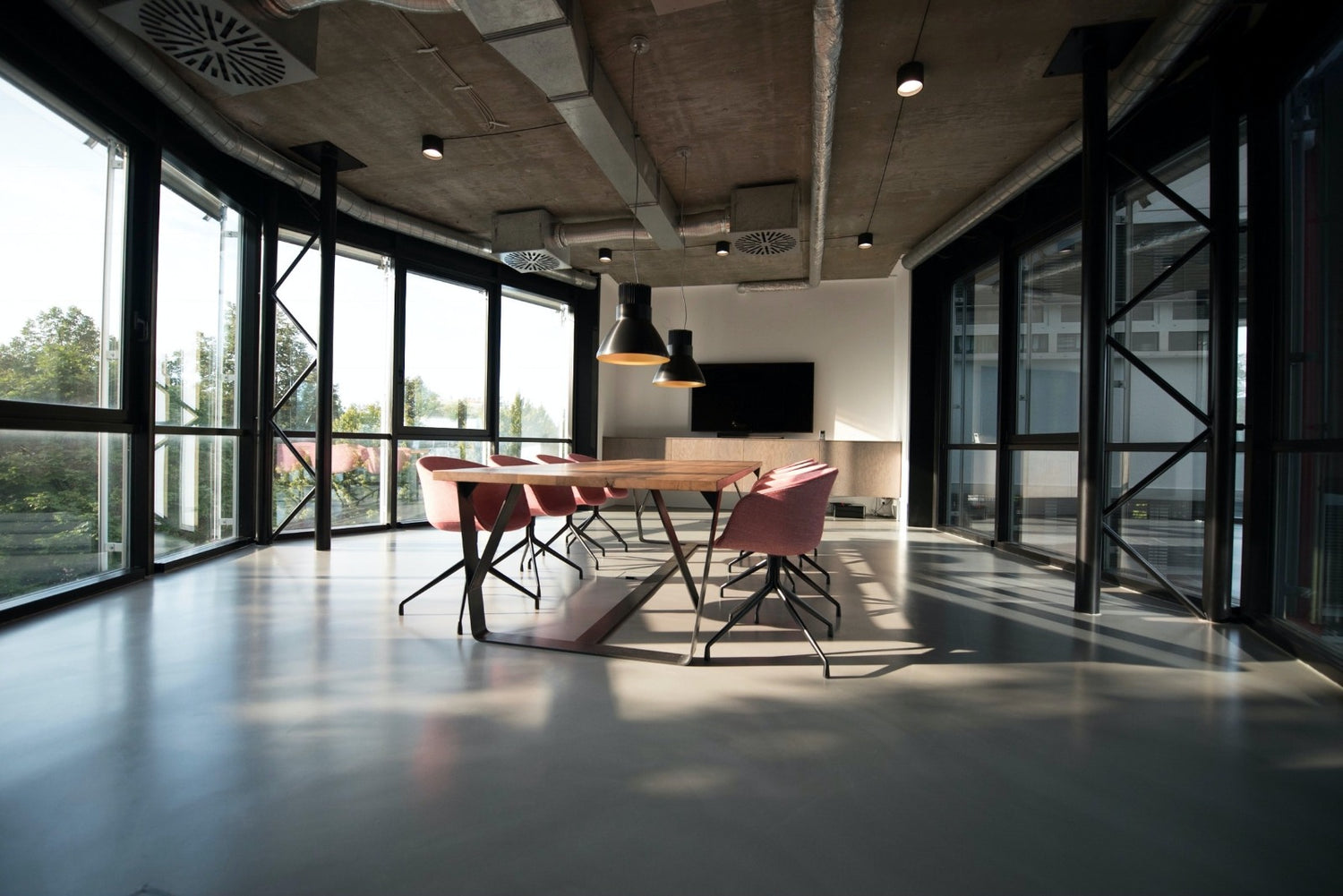 Explore a Unique Collection of Dubai Commercial Properties for Rent by GAMMA
Are you looking for commercial properties for rent in Dubai? You've come to the right place.
GAMMA Real Estate offers a unique collection of Dubai commercial properties for rent. Now that you've got a glimpse of the diverse range of commercial properties we offer let's delve deeper into why GAMMA Real Estate is your ideal partner in finding the perfect commercial property for lease in Dubai.
Location

One of the most critical factors in choosing a commercial property is its location. We understand that your business's success often depends on its proximity to your target audience. That's why our portfolio includes properties in prime areas of Dubai, ensuring that your business benefits from high visibility and easy accessibility.

Tailored Solutions

At GAMMA, we don't believe in a one-size-fits-all approach. We work closely with our clients to understand their needs and provide tailored solutions. Whether you require a compact office or a vast industrial space, we have the expertise to match you with the perfect property.

Proven Track Record

With years of experience in the Dubai real estate market, GAMMA Real Estate has a proven track record of helping businesses find their ideal commercial spaces. Our client testimonials and success stories speak volumes about our commitment to excellence. We provide commercial property for lease in Dubai that meets your specific needs.

Flexibility in Leasing Terms

We offer flexible leasing terms to accommodate your unique business requirements. Whether you need a short-term lease for a pop-up store or a long-term commitment for your corporate headquarters, we've got you covered.

Competitive Pricing

We understand the importance of cost-efficiency in today's competitive business landscape. Our transparent pricing ensures that you get the best value for your investment.

State-of-the-Art Facilities

Our commercial properties have modern amenities and cutting-edge technology. We ensure your business operates smoothly and securely from high-speed internet to advanced security systems.
Conclusion:
GAMMA Real Estate is your trusted partner if you're in the market for commercial properties in Dubai. Our extensive portfolio, strategic locations, flexible leasing terms, and commitment to excellence make us the go-to choice for businesses of all sizes. Boost your business potential with GAMMA Real Estate and find the perfect commercial property for lease in Dubai today. Contact us to schedule a viewing and take the first step toward your business's success.
FAQs
What is the average rent for commercial properties in Dubai?

The average rent for commercial properties in Dubai varies but can range from AED 100 to AED 300 per square foot annually.
What is the average lease term for commercial properties in Dubai?

The average lease term for commercial properties in Dubai is typically 2 to 5 years.
How big are the commercial properties for rent by Gamma in Dubai?

The size of commercial properties for rent by Gamma in Dubai varies, ranging from compact office spaces of 200 square feet to large warehouses exceeding 10,000 square feet.
What is the process for renting a commercial property from Gamma?

The process for renting a commercial property from Gamma involves contacting us, discussing your requirements, viewing suitable properties, negotiating terms, signing a lease agreement, and making the necessary payments, including security deposits and rent.